Gentle Foaming Cleanser (Concentrate/Refill)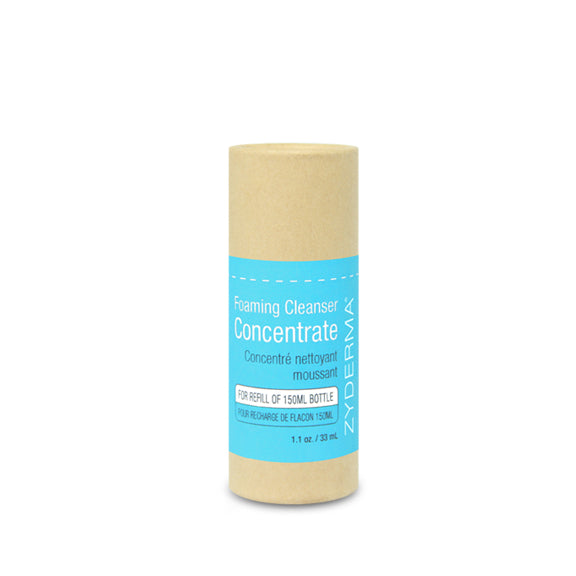 You've finished your 5oz bottle of Gentle Foaming Cleanser and you're ready for a refill!
As part of our mission to offer thoughtful products that are beneficial to the skin and gentle on the environment, we've developed this concentrated version of the cleanser you know and love.
Did you notice a label with a white fill line on the side of your 5oz bottle? This is an indicator for filtered or distilled water to be added to the concentrate so that it's measured out properly.
Check out our "ready-to-use" full-size 5oz bottle of Gentle Foaming Cleanser and 1.7oz Travel-size Cleanser too.
Visit our Product Demo page to see the products in action!