FAT9 Oat & Zinc Complexion Soap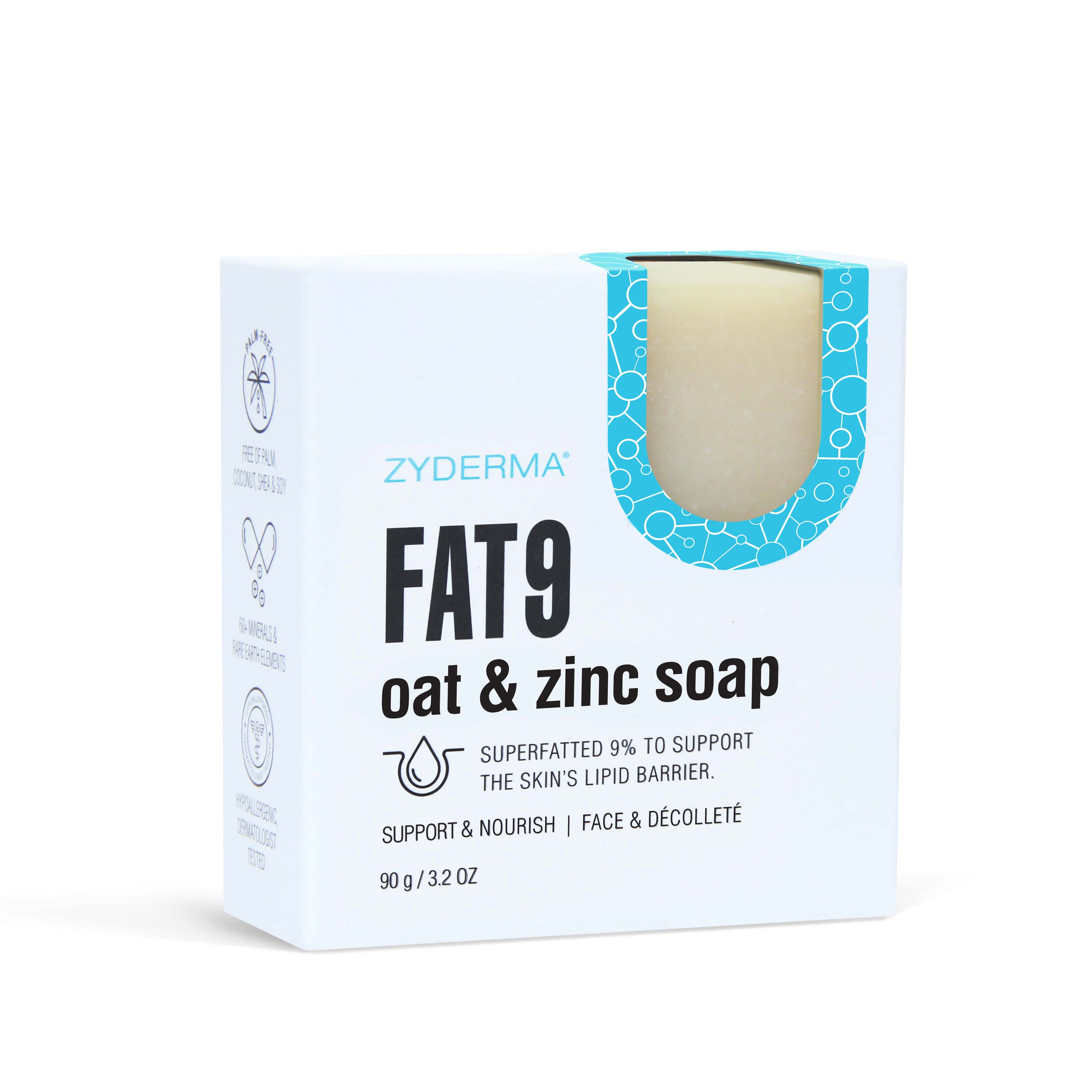 Support & Nourish | Sensitive Skin | Face & Décolleté
We're raising the bar with our gentle exfoliating complexion bars for problem skin. Optimally superfatted 9% with Babassu oil, Cupuacu butter & Oat oil. A hypoallergenic and eco-friendly alternative to soaps made with palm, coconut, shea & soy.
FEATURED INGREDIENTS:
Colloidal Oatmeal (Aveena Sativa): Derived from the fine grinding of whole oat grains (Avena Sativa), this ingredient has renowned supportive properties for healthy looking skin.
Zinc Oxide: A well-established ingredient for sensitive skin types with numerous beauty boosting benefits. This nano-free, inert mineral remains on the skin's surface to provide all-day support against environmental pollutants.
Each bar is hand-cut and therefore, an original.
Visit our Product Demo page to see the products in action!