FAT9 Glacial Clay Complexion Soap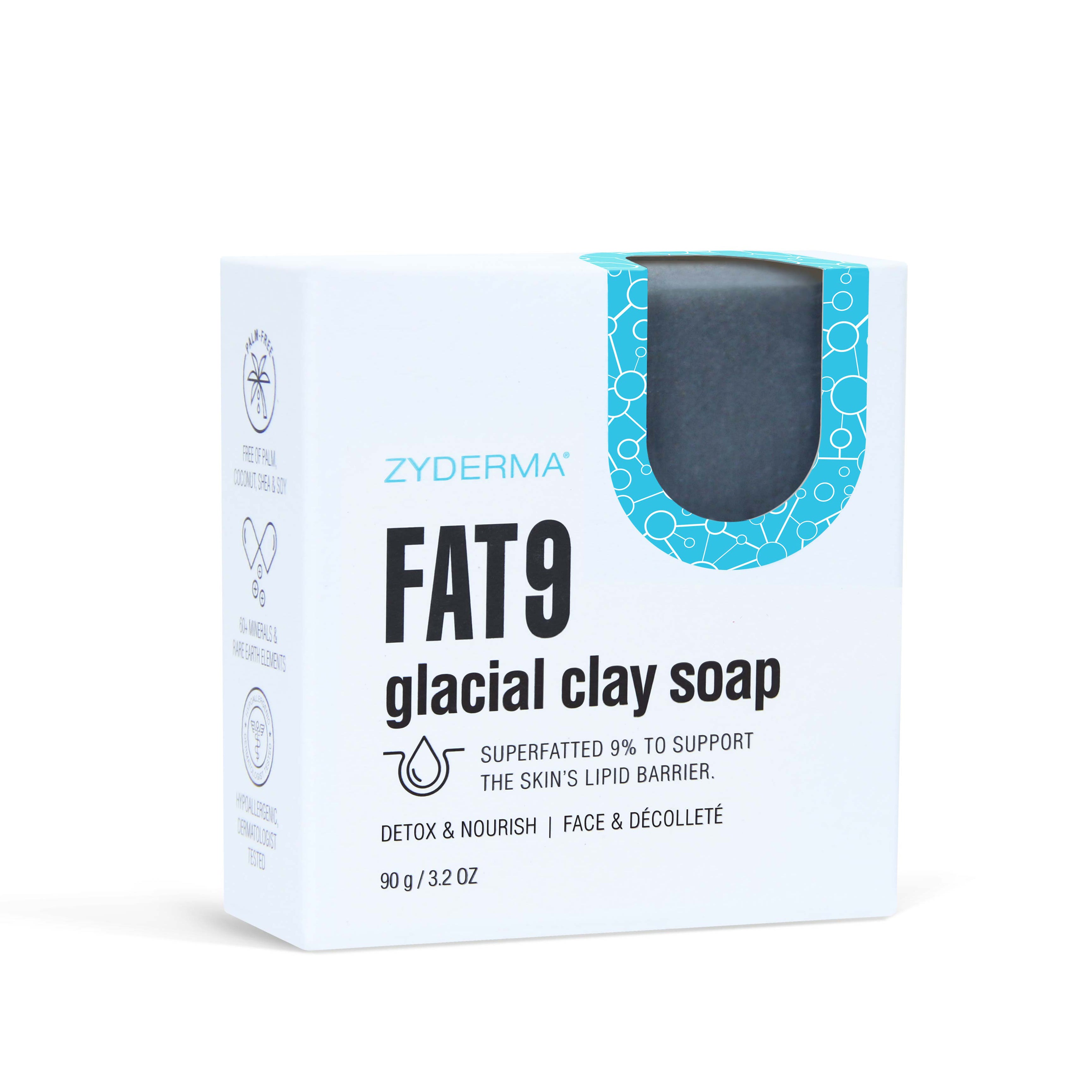 Detox & Nourish | Problem skin | Face & Décolleté
We're raising the bar with our FAT9 gentle exfoliating complexion bars for problem skin. Optimally superfatted 9% with Babassu oil, Cupuacu butter & Oat oil. A hypoallergenic and eco-friendly alternative to soaps made with palm, coconut, shea & soy.
FEATURED INGREDIENTS:
Canadian Glacial Marine Clay: A fine particle, nutrient-rich clay that gently removes dead skin cells and debris. Negatively charged ions draw impurities for a deep clean. Clinically proven to contain 60+ minerals & rare earth elements.
Canadian Organic Maple Syrup (dark): A natural humectant & vegan alternative to manuka honey. Packed with polyphenols, alpha hydroxy & amino acids, antioxidants and vitamins.
Each bar is hand-cut and therefore, an original.
Visit our Product Demo page to see the products in action!